We are
together
hilarious
your personal cheerleaders
150 pairs of flip flops in the dining room
a community
the first of our kind
just like you
Ollerup
We know that Olympus isn't exactly a modest name, but we guarantee that both the place itself and the events it hosts – they live up to it!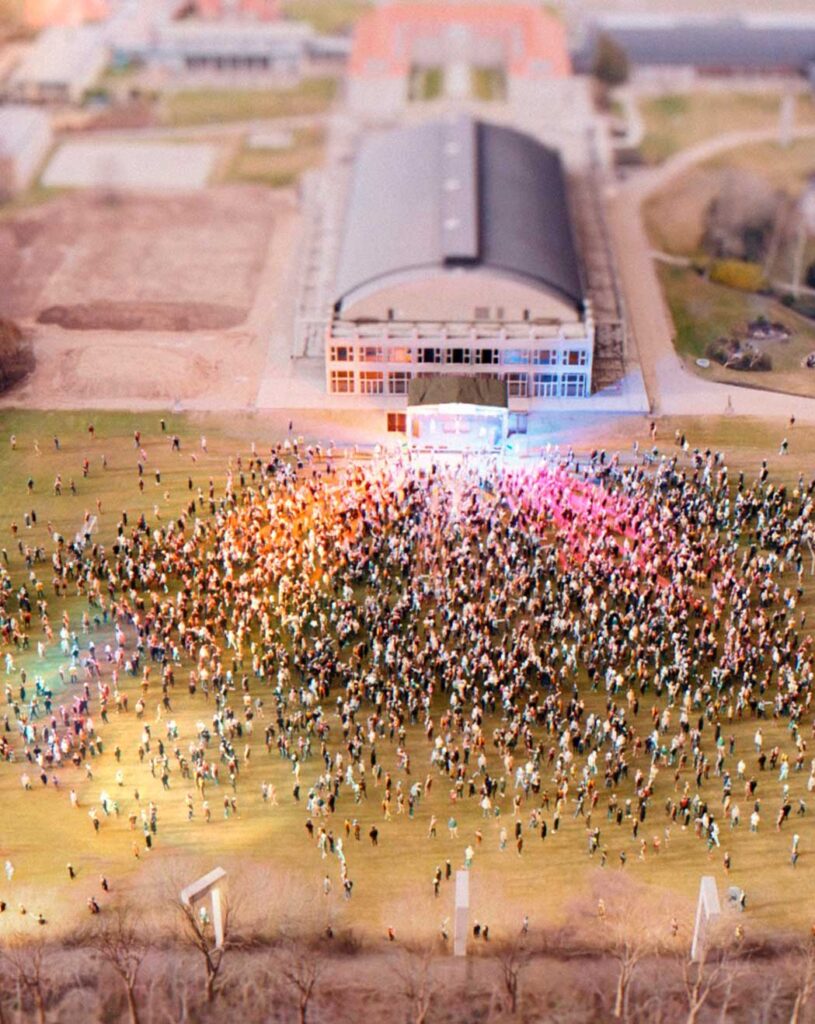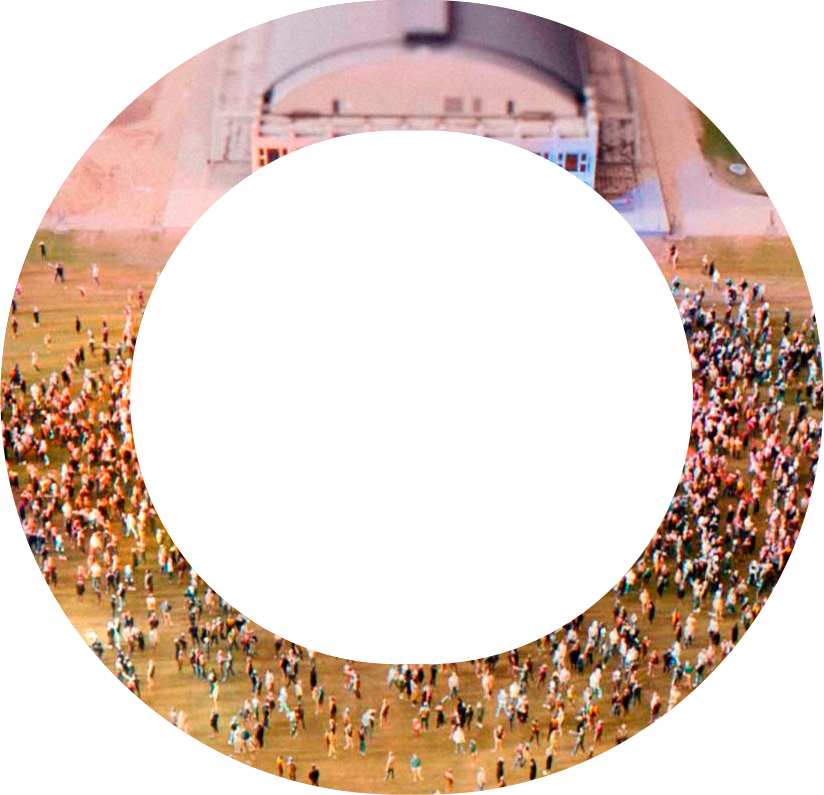 Behind Ollerup Arena was the Ollerup Olympiad – our huge outdoor arena, where Ollerup in 1935 held a unique national convention for 13,000 participants, including Crown Prince Frederik and Crown Princess Ingrid. At the time, Ollerup was still young, and although our self-perception is still young, we have grown a bit in the meantime. Today, the sports ground is called Olympen – or Olympus – and although we know it's not a particularly modest name, it suits both our name and the sports we play. Life, however, is not all about sports, and since we are proud proponents of the Danish folk high school tradition, we would like to invite you to enjoy community, sing-along and, as you may have figured out, a party of Olympic proportions.
With our backs to the world, we turn to the back of the Arena and turn up the music, when we from 2022 host Olympen Live – a concert event where we gather some of Denmark's biggest live bands, fill the draft beer taps with frosty Albani, roll in food trucks and invite to an amazing all-day concert. Within comfortable distance of Faaborg's and especially Svendborg's wide selection of hotels, hostels, B & Bs, etc., we are introducing a new mini-festival, guaranteed to deliver stories that are worth retelling afterwards. That is, after all, our specialty, down here on Sydfyn.
You can find concert program, address, practical info about parking, food and drink, ticket purchases and much, much more at OlympenLive , and you are of course also welcome to read more about Ollerup Gymnastikhøjskole on our website .
If you have a social, sports or music event that would be suited for a huge sports field, then by all means – get in touch with us. We have room for even the biggest of events!
We look forward to seeing you!
There are lots of opportunities at Ollerup.
See what you can use our courses for!