We are
together
hilarious
your personal cheerleaders
150 pairs of flip flops in the dining room
a community
the first of our kind
just like you
Ollerup
Welcome to Ollerup's state-of-the-art sports arena, hidden behind the facade of our beloved ID hall from 1932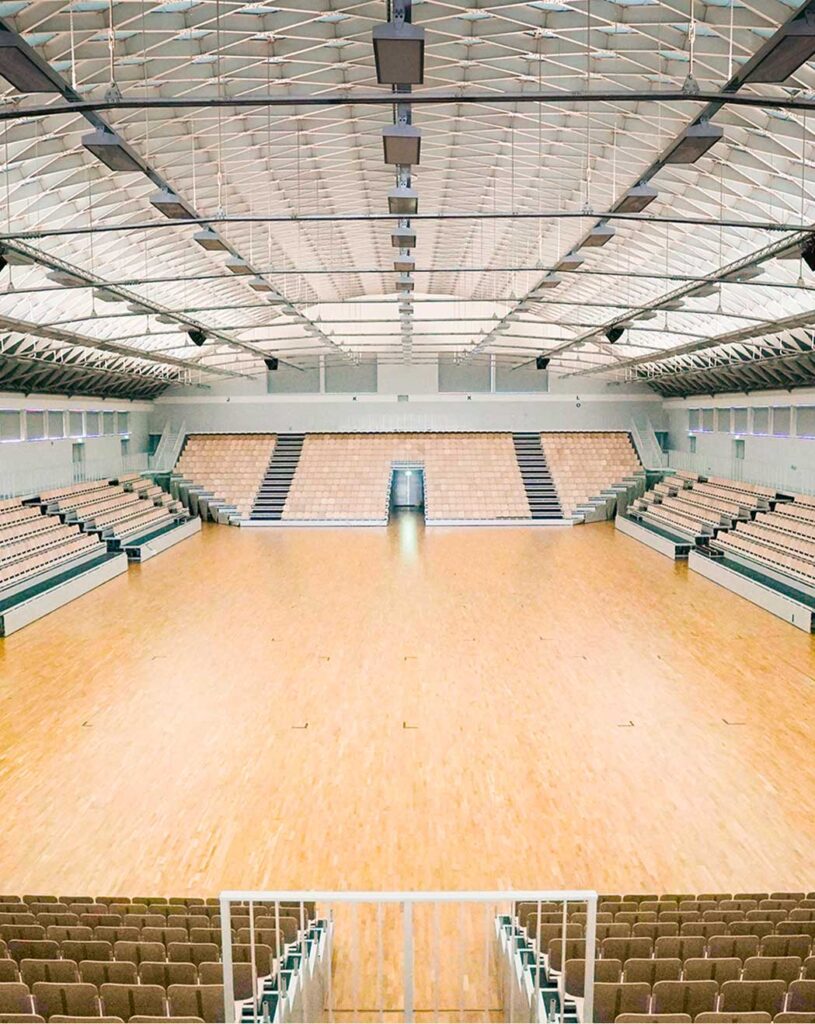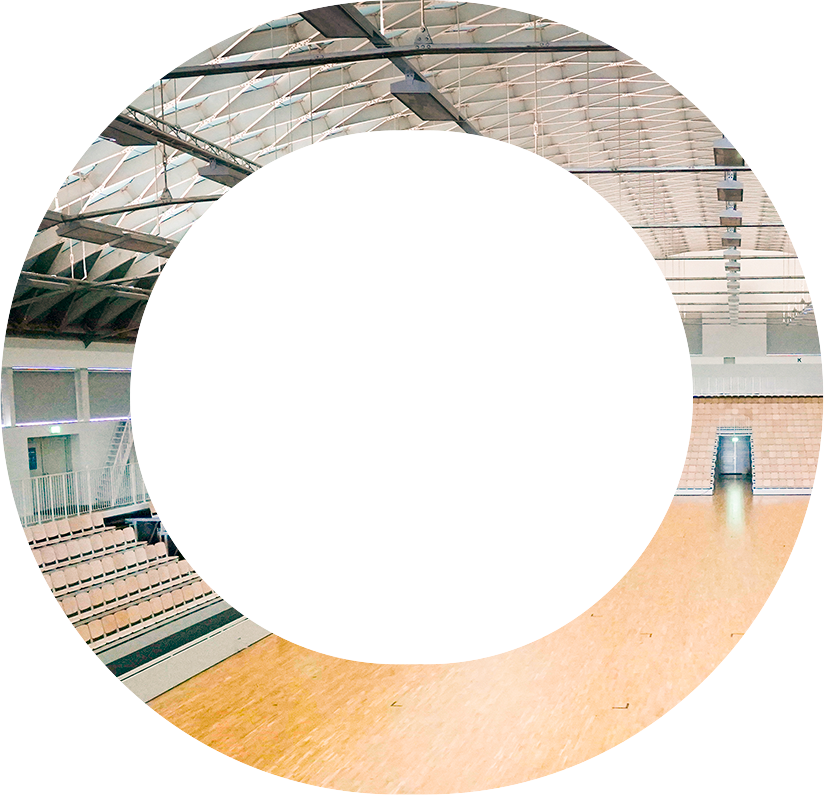 In 1932, Northern Europe's largest sports hall without columns was ready for Ollerup's students. Our old, beloved ID Hall began as an impressive edifice, and over the last little century has hosted hundreds of shows, concerts, community events and, of course, an incredible amount of rehearsals. Therefore, it is also fitting that we take care of it.
In 2018, the next chapter began, which resulted in Ollerup today being able to invite into Ollerup Arena. With due respect for the impressive, old building, we have renovated everything from basement to attic, and can thus today roll out seating to 3,000 people, invite to conferences and events and, with the hall facing a huge, outdoor sports area, facilitate yourself the quite big events. The architecture and expression are still as they were when the hall was built, while the interior has been replaced in favor of bright, fully similar facilities, with raising / lowering-jumping trenches, views and – of course – music.
We set out to renovate our ID hall so that it was ready for another century, and we think we have succeeded. We look forward to welcoming you and showing you what the next century's gymnastics and sports facilities will look like.

Read more about Ollerup Arena at olleruparena.dk
You can also go exploring in the arena in the following 3 short films: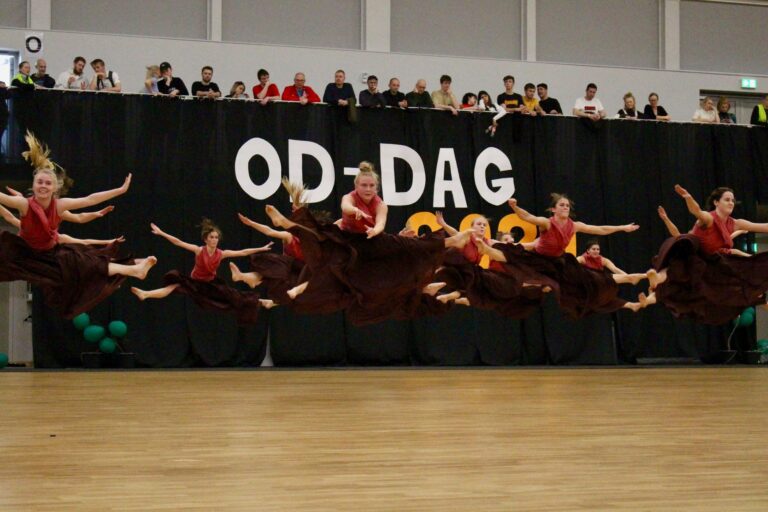 event
On 14 May 2022, we will collect approx. 3000 participants in the college's halls and halls. The OD Day is always an intense and festive gymnastics experience, which we look forward to every year!
Read more...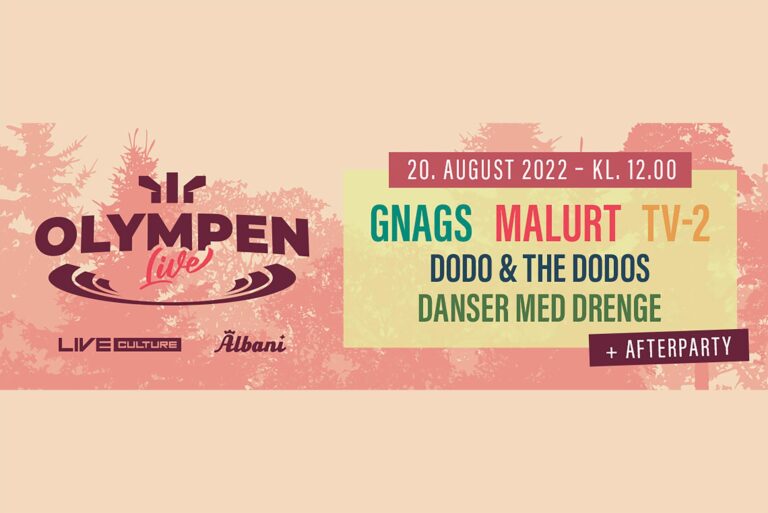 event
TV-2 – Gnags – Wormwood – Dodo & The Dodos – Dancing with Boys + AFTERPARTY everyone goes on stage when Live Culture presents a blast of a concert experience.
Come to the all-day concert with some of the country's strongest live bands.
Read more...
There are lots of opportunities at Ollerup.
See what you can use a Course for!