International Academy of Physical Education at Ollerup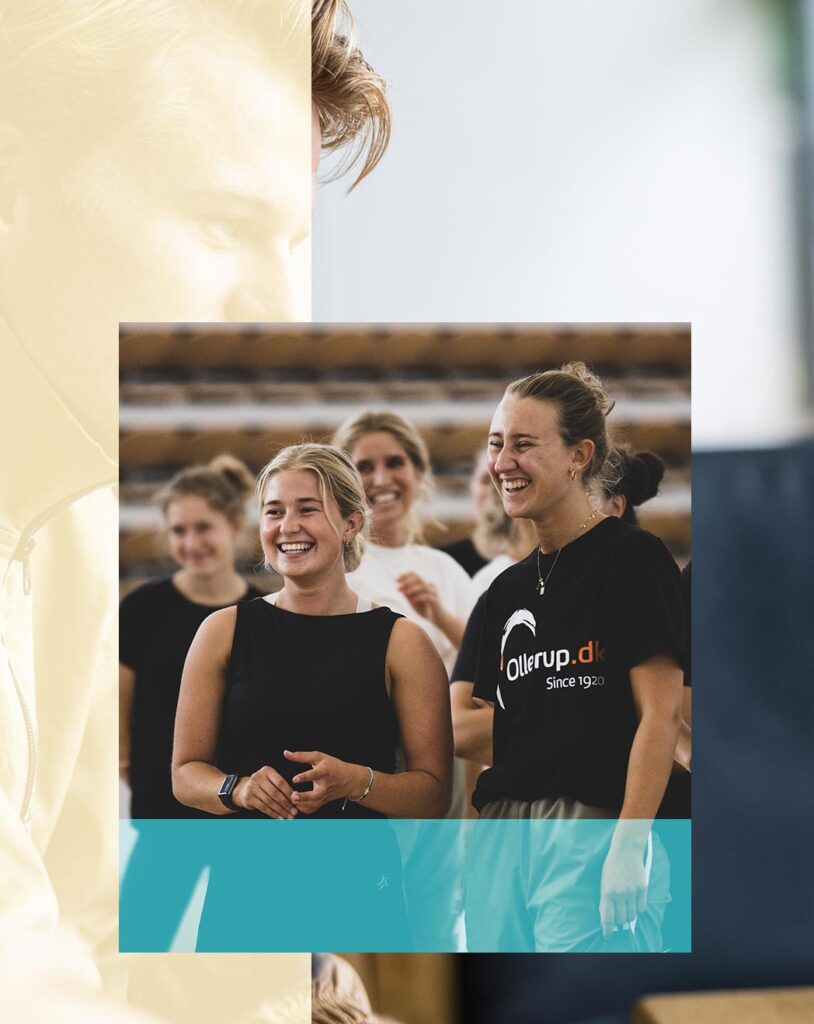 The global mindset is a substantial part of our DNA at Ollerup. When the school was founded in 1920, we welcomed our first international student. Since then, we have had students from around the globe coming to Ollerup to get inspired by the Danish way of understanding movement, community establishment, and education.
Loads of Danish students have like so been inspired and touched by new cultures and new ways of thinking and moving. We inspire the world as much as we get inspired by it.
This is the base for INTAC – the international dimension of Ollerup.
The Academy is an integrated part of Ollerup. It works as the platform for international relations, intercultural meetings, and the development of projects together with national and international partners. We believe that we can create positive change in the world by using movement and education to navigate the complexity of our time.
At INTAC we focus on four specific areas:
The development of Global Competencies among our students
We aim to give you reflections and perspectives about the world through specific classes and activities so you can navigate and interact with the world as best as possible.
Both as an active individual in your choice of movement and as a citizen in a democratic yet challenging world.
Solutions for different challenges in the future will only be successful if we think global and adapt our mindset to a continuous movement between local and global perspectives.
Focus on Sports Activism and Grassroots Sports Diplomacy
Ollerup has sport and movement as central pillars. Our students come from all backgrounds – some are very skilled, others beginners.
Common for all is the desire to use movement as a tool for social change. To harness the power of movement to ignite changes in local societies and advocate for a vision of sport and movement that is more inclusive.
We work with the concept of Grassroot Sports. We want to empower the students and possibly you to multiply these ideas worldwide.
Sustainable Development Goals and Human Sustainability.
As a Danish Folk High School, we are also connected to the world. Therefore, we can contribute to developing creative, practical solutions for some of the challenges we face today. Regarding sustainable development goals, we focus on three goals:
Good Health
Well-being
Quality Education.
We believe that we have the knowledge and the pedagogical/didactical space to play, develop, create and multiply actions that can benefit the communities around us. We want to be a player with politicians, decision-makers, and organizations.
International Youth Leader Education
To communicate this knowledge worldwide, we offer you a leadership education that will empower you with theoretical knowledge and practical experiences. We call it IYLE (International Youth Leader Education), developed in cooperation with ISCA (International Sport and Culture Association).
By the end of the course, you will get a certificate and a diploma that can be used in different contexts. It may help you to bridge the knowledge you acquired in Denmark with the area of studies back home.
At Ollerup, we offer a wide range of both creative and physical courses.
We simply call the non-sporting courses electives, and you have them two hours a week. We call the physical electives Sports, and you have them either two hours (spring) or four hours (autumn) per week.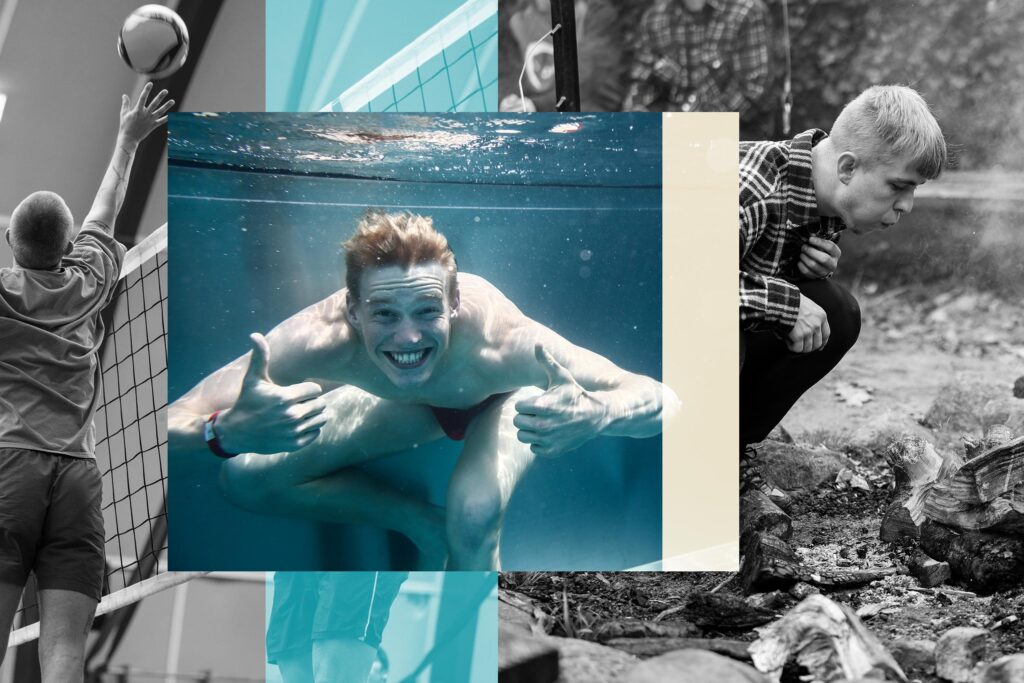 Folk high school subjects
Those who live together, learn together!
As a folk high school student, you have some folk high school subjects that are based on the community at Ollerup.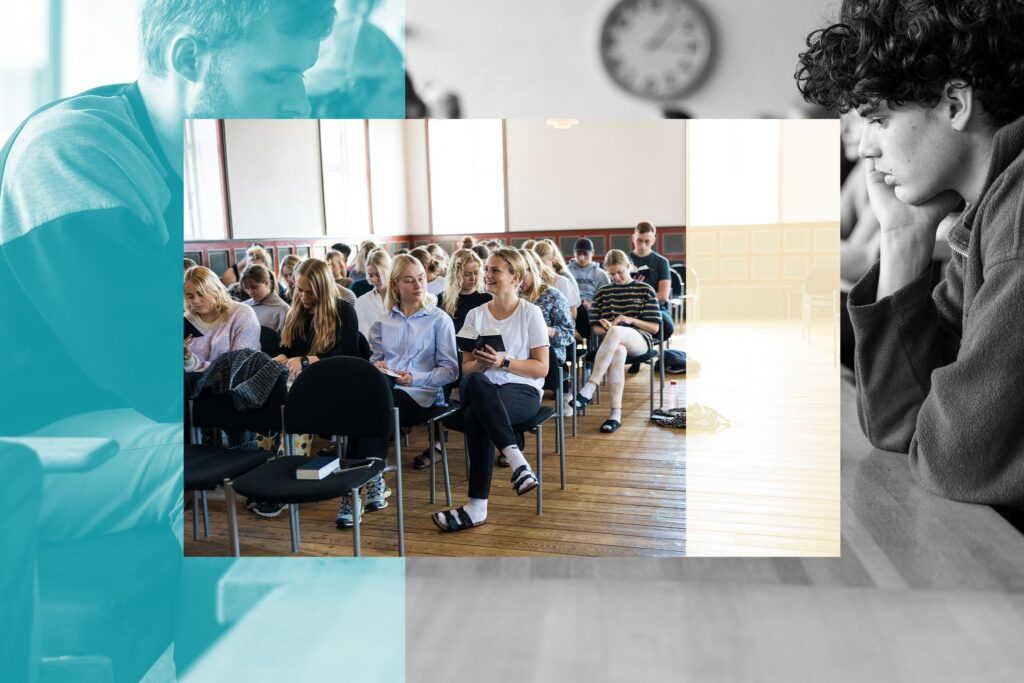 As a student at Gymnastikhøjskolen in Ollerup, you largely put together your own stay. You choose about half of your weekly teaching hours yourself, so you can be sure that your stay is tailored exactly to you.