Extra courses and tuition
During the semester, various opportunities for extra tuition or extra courses may arise. In this semester we work i.a. with the possibility of jumping safety courses, diving course and lifeguard test.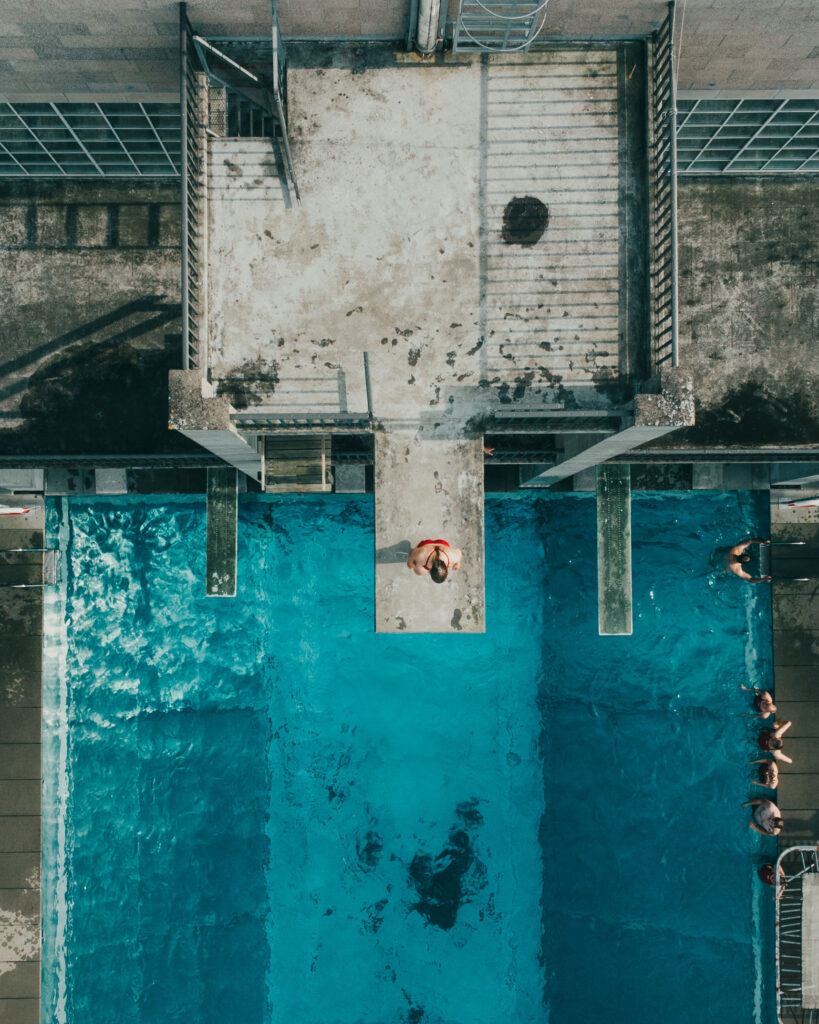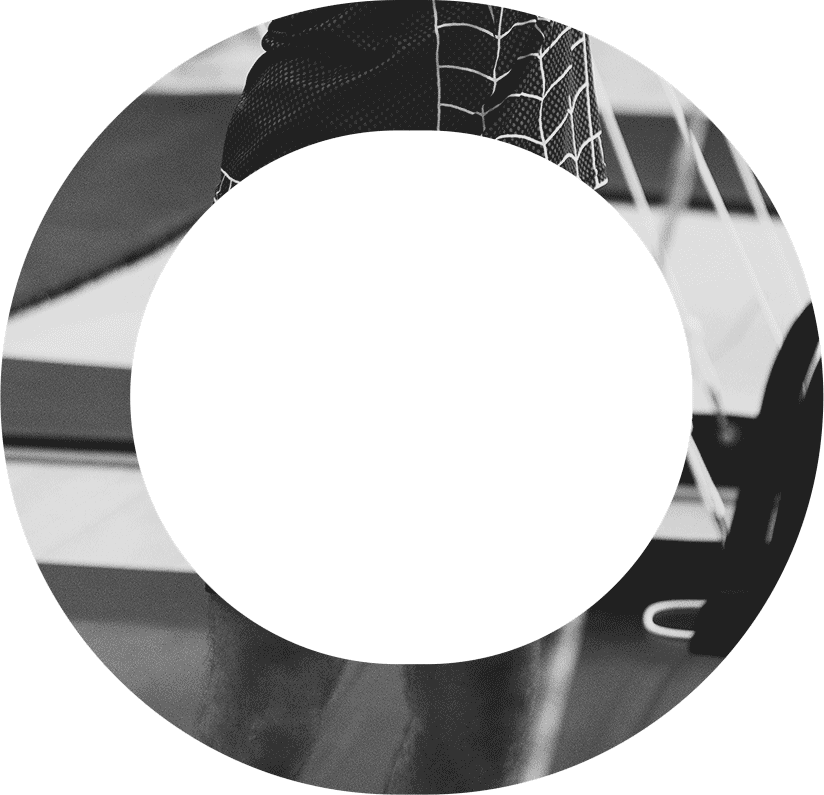 Are you considering applying for a job at an after-school center after your stay at Gymnastikhøjskolen in Ollerup? Or do you just want to further qualify your options as a coach? You have the opportunity to supplement your management education with spring safety courses, which give you insight into reception, methodology and safety.
You can read more about the educations here:
http://www.springsikker.dk/?menu=aan
We offer level 1 and level. 2. See overview here:
http://www.springsikker.dk/?menu=aaj
Lifesaving and diving training
Are you fond of water? Can you become a pool lifeguard, or prepare for TrygFonden's Coastal Rescue, if that interests you?
With both indoor and outdoor pool systems, it is important that safety is in order, therefore you will be offered training in lifesaving and certification in the pool test, cf. Danish Swimming Union.
If you are thinking about a future as a coastal lifeguard, you will have the opportunity to be prepared for the entrance exam and the course of the education. We work closely with TrygFonden Kystlivredning and the Danish Swimming Union. Read more here!
We have i.a. former students as Instructors at TrygFonden Kystlivredning.
Are you going to travel where it would be cool to be able to dive?
Or do you just want to use our swimming facilities to learn to dive, take a diving certificate?
In collaboration with PADI, we offer the option of the PADI Open Water Diving certificate.
The lessons will be arranged so that you can take the diving certificate over four evenings after lessons. All the theory takes place online, so you can best prepare yourself.
There are lots of opportunities at Ollerup.
See what you can use a Course for!
LUP is our management education – a subject that is in line with your course choice. The subject contains topics that can help motivate you to become a coach/leader in the voluntary association work, at boarding schools or similar after your folk high school stay.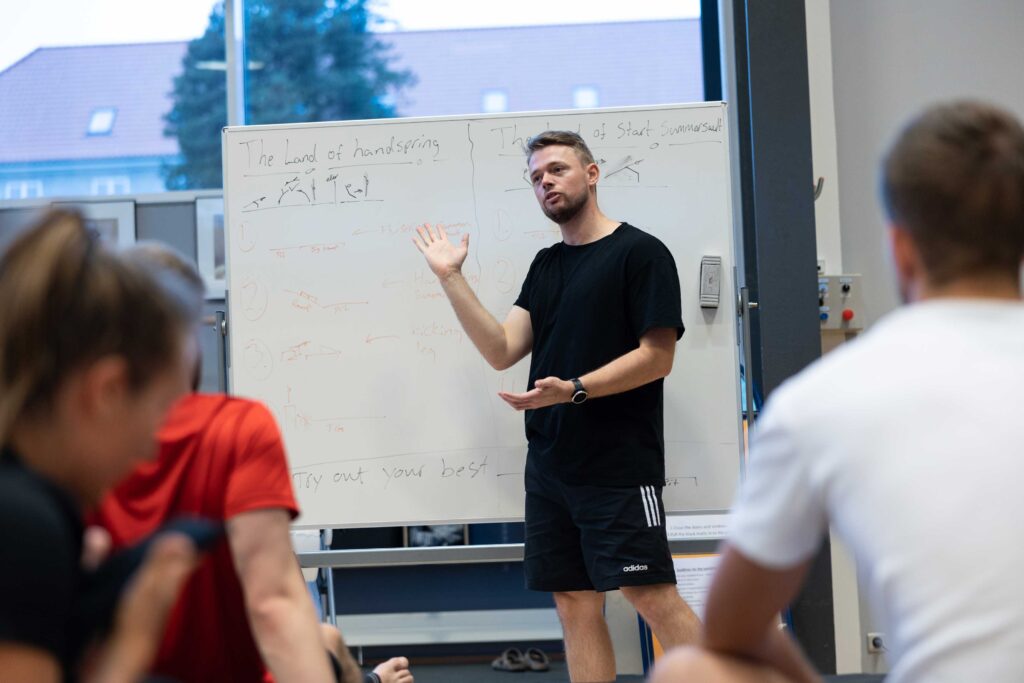 You get a challenging and free sports management education together with your high school stay.
Only as a "FIL student" you get the entire education with a valuable certificate and a recognition from DGI.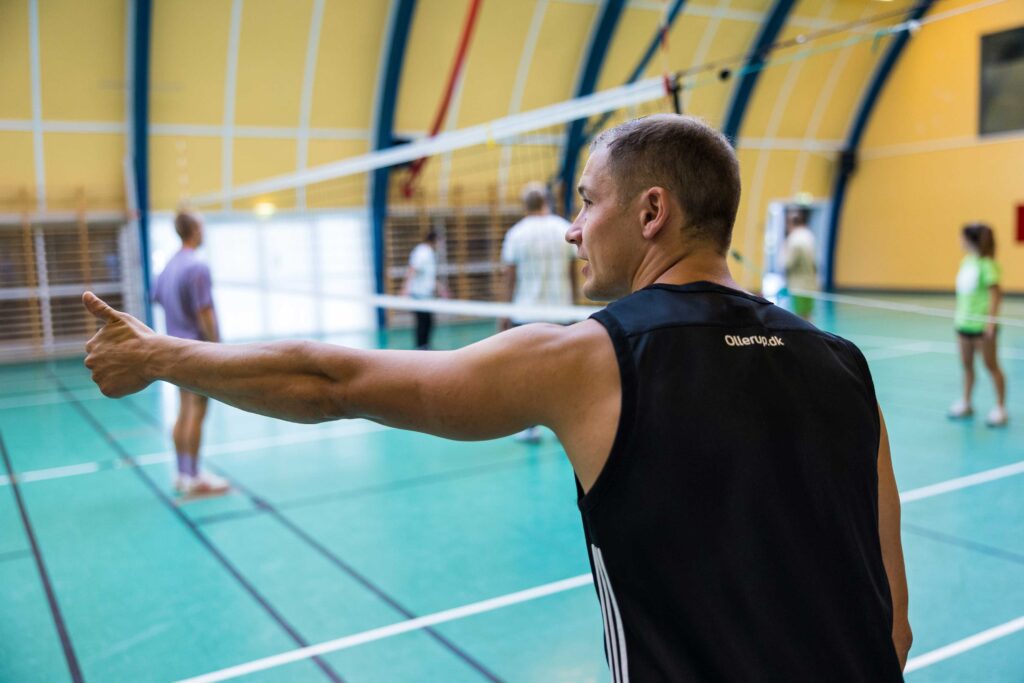 Extra courses and tuition
At Ollerup you can take a wide range of recognized and certified educations. You can e.g. become a certified personal trainer, lifeguard and take PADI diver certificate.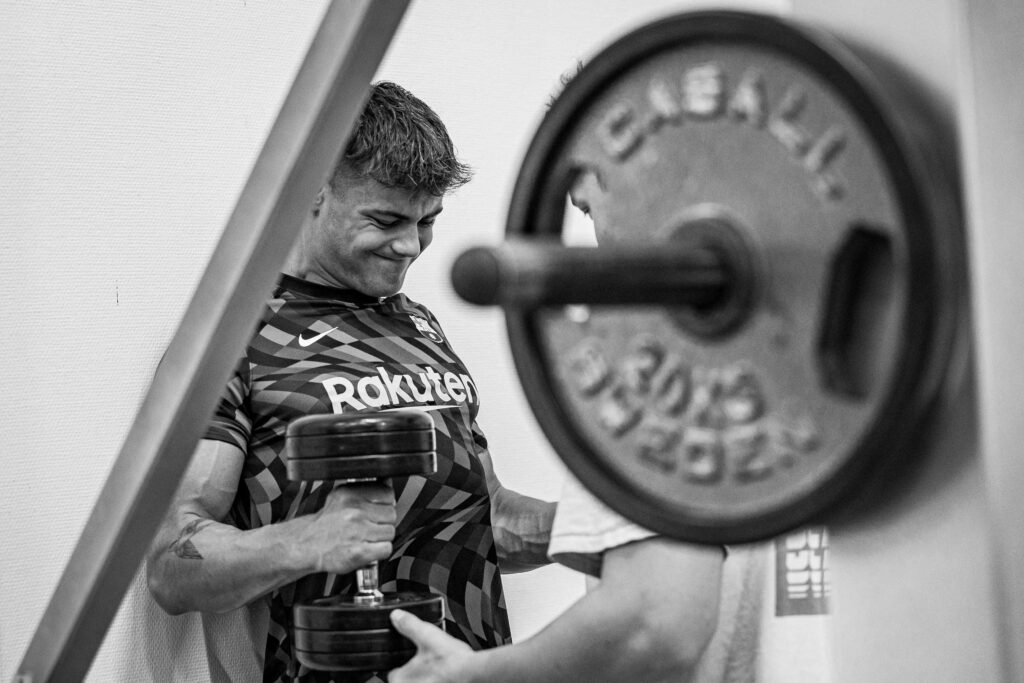 The folk high school is a good springboard for a higher education. The unique thing about the folk high school is that our social life is based on the fact that we not only know each other from teaching, but also from everyday life.